[NUMBA FOUR]
Another round of crushed hopes and dreams and sad faces...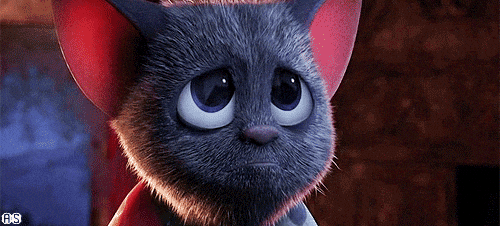 Haha kidding. K, so.
The Keep
By Veronica Wolff
The Watchers #4
Is it just me, or is the story getting more and more lacklustre? Drew is losing her kick, and her lovey-dovey-ing with Carden ain't what it once was. I mean, they're still awesome together, but I'm not feeling the heat. Maybe it's my weird reading mood lately. Anyone read this yet? Any comments?
Stopped at 14%.
Link to
Goodreads
Prince of Shadows
By Rachel Caine
A thrilling retelling of the star-crossed tale of Romeo and Juliet, from the New York Times bestselling author of the Morganville Vampires series.

In the Houses of Montague and Capulet, there is only one goal: power. The boys are born to fight and die for honor and—if they survive—marry for influence and money, not love. The girls are assets, to be spent wisely. Their wishes are of no import. Their fates are written on the day they are born.

Benvolio Montague, cousin to Romeo, knows all this. He expects to die for his cousin, for his house, but a spark of rebellion still lives inside him. At night, he is the Prince of Shadows, the greatest thief in Verona—and he risks all as he steals from House Capulet. In doing so, he sets eyes on convent-bound Rosaline, and a terrible curse begins that will claim the lives of many in Verona…

…And will rewrite all their fates, forever.
Stopped at 4% (haha, yeahh..)
Link to
Goodreads
This was perhaps one of my most anticipated 2014 release after I read this excerpt of Benvolio meeting Rosaline! It was looking up until the pace sort of flattened out and...stayed there. The prose was also very Young-Adultish, too YA for a historical retelling. Well, at least for me. I'm going to put this down for awhile and maybe pick it up later. The literature girl in me disapproves but...a girl's gotta do what a girl's gotta do.
Bitter Sweet Love
By Jennifer L. Armentrout
Dark Elements #0.5
In a sizzling prequel novella to her new series THE DARK ELEMENTS, #1 New York Times bestselling author Jennifer L. Armentrout draws readers into the extraordinary, irresistible world of Wardens and demons.
Dez wasn't just Jasmine's crush. A gargoyle Warden like Jas, he helped her come to terms with her destiny—fending off demons and maintaining balance between good and evil. He was her everything...right until the moment he disappeared without a trace. It didn't help that Jas's father had just announced that she and Dez would one day be mated. Hard not to take that personally.
And now he's back, three years older, ten times hotter, ready to pick up exactly where they left off. But Jas isn't taking that risk again. Dez has seven days to meet all her conditions and earn back her trust. Seven days filled with terrifying danger and sweet temptation. Seven days to win her heart—or shatter it all over again...
Stopped at 24%.
Link to
Goodreads
.
I swear to Mother Unicorn I loved WHITE HOT KISS (book 1 in series), but I'm not sure why I didn't click with Jasmine in BSL... Maybe cause the story focused more on the romance than a good ol' kicking villain ass arc. If you know me, you'd know that I don't like any form of contemporary romance (except maybe Fifty Shades. I'll always love Fifty no matter who he marries. :P Haha) But I just feel there's too little action to really amp up my excitement, so...
Remnants: Season of Wonder
By Lisa Tawn Bergren
The Remnants #1
In the first book of the new futuristic dystopian series from author Lisa T. Bergren, the chosen remnants must work to redirect humanity's course.

The year is 2095. Gifted teens known as Remnants have been chosen and trained to act as humanity's last hope to rectify the horrors that are now part of everyday life.

The Community has trained these teens as warriors and assigned them Knights of the Last Order as protectors. Together, they are a force that will be difficult to bring down.

But the Sons of Sheol, of course, are determined to do just that. As the Remnants begin their mission to course-correct humanity by saving and protecting key individuals, their enemies move to stop them, placing the entire world in peril.

Bestselling author Lisa T. Bergren presents the first book in her new YA futuristic dystopian series—The Remnants Novels—fitting in with the current dystopian trend in the marketplace.
Stopped at 6% (this is because the book is THICK)
Link to
Goodreads
.
I won an ARC of it from Lisa's site and I was actually pretty into Dystopian around then (mood reader syndromes) and was quite excited to pick Remnants up. But...even though I was aware that Ms Bergren was very into religion and her books almost always has Christianity infused in her books, it has never been quite so prominent. Every other page in the first few chapters talks about the Maker. Maker this, evil people that. Ohhhhh, the Maker has brought us together (and everyone was in this primeval cave). And being a free thinker (though I am agnostic), it really got to me in a bad way. A little bit is fine, like in her River of Time series, that was cool and daisies, but if rubbing it in my face in a preachy manner kind of turns me off. Yeah, gonna put this down for awhile.
Dragonfyre
By Donna Grant
Druid's Glen #6
I bought and picked this up on a whim. Yeahh, I have never read any Donna Grant book before, and I've never touched any Druid's Glen book before and I picked up book 6. It sounded good, and come on, everyone craves a little dragon romance a little once in awhile. And Miss Grant is a big name in PNR...but I didn't really like her writing style in DRAGONFYRE. Maybe it's because it was written in 2009 (or maybe even before that), but nah, the writing was a little...disjointed.



Stopped at 12%.
Link to
Goodreads
.
Wicked Winds
By Sharon Kay
Solsti Prophecy #1
SHE GREW UP THINKING SHE WAS HUMAN
Born with the ability to command the wind, Nicole Bonham spends her life hiding her gift. Deciding to take control of her power, she dispenses her own brand of vigilante justice in Chicago's worst neighborhoods. Stealth and surprise are always on her side.
UNTIL A CHANCE ENCOUNTER WITH A WARRIOR DEMON
Lash demon Gunnar prowls Earth and several supernatural realms to help maintain peace among the immortal species. His chance encounter with Nicole creates a hurricane of sparks between them, and he can't let her out of his sight until he discovers her true identity. In his two hundred years, he has never seen a creature like her.
PLUNGES THEM BOTH INTO A FIGHT FOR HER LIFE
Nicole and Gunnar race to discover who - or what - is stabbing the city's most destitute residents and stealing their blood. The fire that forged their bond explodes into white-hot passion, weaving their souls together on an unexpected level. Haunted by the past, Gunnar's fiercely protective instincts battle with her need to defeat the creatures she was born to fight. As they track the mastermind behind the attacks, will Nicole's unique talent unwittingly send her straight into his lair?
Stopped at 6%.
Link to
Goodreads
.
WICKED WINDS was another whim book. I arrived at my university admission interview 2 and a half hours early (YEAHH fml) cause I read the time wrongly so I was browsing through Goodreads and saw WICKED WAVES (book 2), so I went to search up on book 1. I've always LOVED elemental stories and movies (Go Katara!) so I picked this up even though I don't read self-published books all that often (I'm not against them, I'm just...wary). I think that the entire idea of vigilante justice is cool, but a couple of girls becoming experts in martial arts and Tae Kwan Do in what, 3 years? And TWO girls defeating THREE muggers twice their size? Nope, I'm not convinced. To top it off, Nicole sounded like ME. Maybe me a few years ago when I was in my early teens. And she's supposed to be 28 yo. So no, the YA/MG writing style isn't for me.
-----------------------------------------------------------------------------
I've been pretty angsty lately and in a reading slump... I am eagerly awaiting for my order of Shinobi by Cole Gibsen, Siege and Storm by Leigh Bardugo and Oracle's Moon by Thea Harrison to come though! Hopefully those bestsellers will knock me out of this funk. :))
Any good finds or DNFs lately?